Find the perfect balance between fashion and function with OneMile Shacket.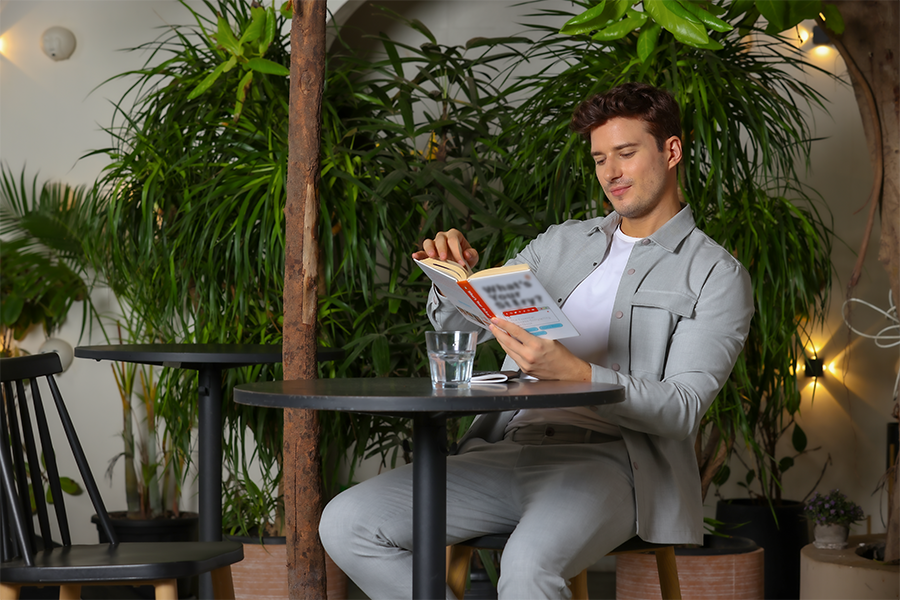 The Indian climate is known for its heat and humidity, making it important to find ways to stay comfortable without sacrificing style. Shackets, with their lightweight and breathable construction, offer a perfect solution. By layering a shacket over a breathable base layer (Round Neck Tees), you can achieve the perfect balance of keeping cool while adding a stylish touch to your outfit.
From air-conditioned offices to sweltering outdoor activities, the Indian climate often requires transitions between different environments. Shackets are an ideal choice for such situations. They can be easily layered and unlayered as needed, allowing you to adjust your clothing to different temperature settings. Layering with shackets not only provides practical benefits but also adds style and depth to your outfits. By incorporating different textures and patterns, shackets can elevate a basic ensemble and make a fashion statement. 
What is Shacket ?
A shacket, also known as an overshirt, is a hybrid garment that combines the qualities of a shirt and a jacket. It is usually a little oversized and typically looks like a shirt but with the styling ,thickness and length of a jacket. Shackets offer a versatile layering option that can be worn in various weather conditions.

The term "shacket" is derived from the combination of the words "shirt" and "jacket," which accurately describes the nature of this hybrid garment. It typically features long sleeves, a button-up front, and pockets styling on the outside. Shackets offer a blend of fashion and functionality, providing an extra layer of style without feeling too heavy or restrictive.
Shackets are the new Jackets!
One of the main reasons why shackets have gained a cult following is their versatility. Gone are the days when jackets for men were limited to formal occasions or chilly weather. Shackets offer a wide range of style options and can effortlessly be dressed up or down to suit any occasion. Pair it with jeans and a t-shirt for a casual and relaxed look, or dress it up with tailored pants and a button-down shirt for a more refined ensemble. With a shacket, you have the freedom to experiment and create versatile outfits that reflect your personal style.
Shackets are undeniably the new jackets, replacing structured blazers in the men's wardrobe. With their versatility, style options, and ability to transition between seasons flawlessly, they have swiftly become a staple piece in the modern man's wardrobe. In a world where fashion trends are ever-evolving, shackets offer a fresh and fashionable alternative to traditional layering like blazers/Jackets. So, for those who seek comfort, style, and adaptability, it's time to embrace the shacket revolution and make it the centrepiece of your wardrobe.
Where do you wear a Shacket?
Shackets are designed with comfort in mind. They are typically constructed using lightweight materials that allow for ease of movement. The relaxed fit and casual silhouette ensure that you can go about your day with comfort and confidence. Additionally, many shackets feature multiple pockets, providing extra functionality and convenience.
A shacket can be worn in various settings and occasions due to its versatile nature.
Everyday Casual Outings: Wear a shacket for casual outings and everyday activities. It's perfect for running errands, grabbing coffee with friends, or going for a walk in the park. Pair it with jeans or chinos and a solid round neck t-shirt for a relaxed and effortless look.
Weekend Getaways / Airport look: If you're planning a weekend getaway or a short trip, a shacket is an excellent choice for your travel outfit. It provides the right amount of movement with comfort and style for exploring new places or enjoying outdoor activities. Layer it over a lightweight plain t-shirts and combine with comfortable cargo pants or shorts.
Outdoor Adventures: Planning a hike, camping trip, or any outdoor adventure? A shacket is a reliable companion. Its lightweight yet durable construction with great amount of stretch makes it suitable for outdoor activities. Pair it with moisture-wicking clothing for added comfort and layering options.
Office Look: If your workplace has a casual dress code, a shacket can be a stylish addition to your work attire. Instead of blazers, opt for a more polished shacket made from a refined fabric like Hyperflex Work shacket from OneMile brand. Pair it with tailored trousers, a button-down shirt or round neck white tee, and dress shoes or sneakers.
Evening Hangouts: Going out for a casual evening with friends or a low-key date night? A shacket can effortlessly elevate your style while maintaining a relaxed vibe. Layer it over a patterned or solid-coloured round neck T-shirt, combine with dark-coloured jeans or trousers, and complete the look with sneakers or classic leather shoes.
In addition to their style versatility, men's shackets are also practical and comfortable. Most shackets are constructed with lightweight and breathable fabrics, making them suitable for year-round wear. The button-up front provides easy on-off access, and the spacious pockets add functionality. Shackets are not only fashionable, but they also prioritise comfort and ease of movement.
Mens shackets have undoubtedly become an essential wardrobe staple, combining the best elements of shirts and jackets into a versatile and stylish garment. With their ability to transition between casual and semi-formal looks, their broad range of style options, and their practicality and comfort, men's shackets offer the perfect blend of fashion and functionality. So, don't miss out on this trend. Embrace the versatility of men's shackets and elevate your wardrobe to new heights of style and sophistication.